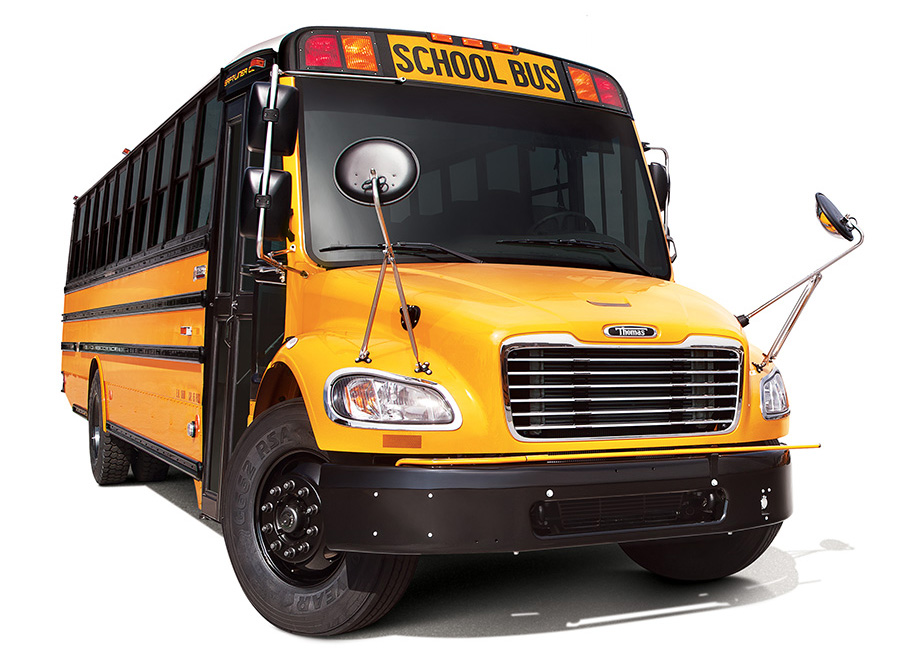 Saf-T-Liner® C2 School Bus.
Always Innovating.
Over the years, the Saf-T-Liner® C2 school bus has earned a reputation for safety and efficiency. It offers outstanding maneuverability, exceptional driver ergonomics and best-in-class visibility among Type C buses. Yet it's also one of the most innovative vehicles around. It revolutionized the school bus industry by introducing BusWise® Technologies, a full suite of robust safety, efficiency and serviceability features. That's innovation for the sake of every kid's commute. That's Thomas Built Buses.
Passenger Capacity
Up to 81
Wheelbase
158″, 179″, 199″, 219″, 238″, 259″, 279″
Engine Options
Detroit™ DD5™ engine (available late 2018)
– 200 hp/560 lb-ft (2k or 3k transmission)
– 220 hp/560 lb-ft (2k or 3k transmission)
– 240 hp/660 lb-ft (2k or 3k transmission)
Cummins® B6.7 200-260 hp
– 260 hp/660 lb-ft
– 250 hp/660 lb-ft
– 240 hp/560 lb-ft
– 220 hp/600 lb-ft
– 220 hp/520 lb-ft
– 200 hp/520 lb-ft
Cummins® B6.7N with up to 240 hp
DriveForce 8.0L LPG 339 hp
Telematics
Zonar® V3™ advanced telematics system
Detroit™ Connect™ available on DD5 engine
(available late 2018)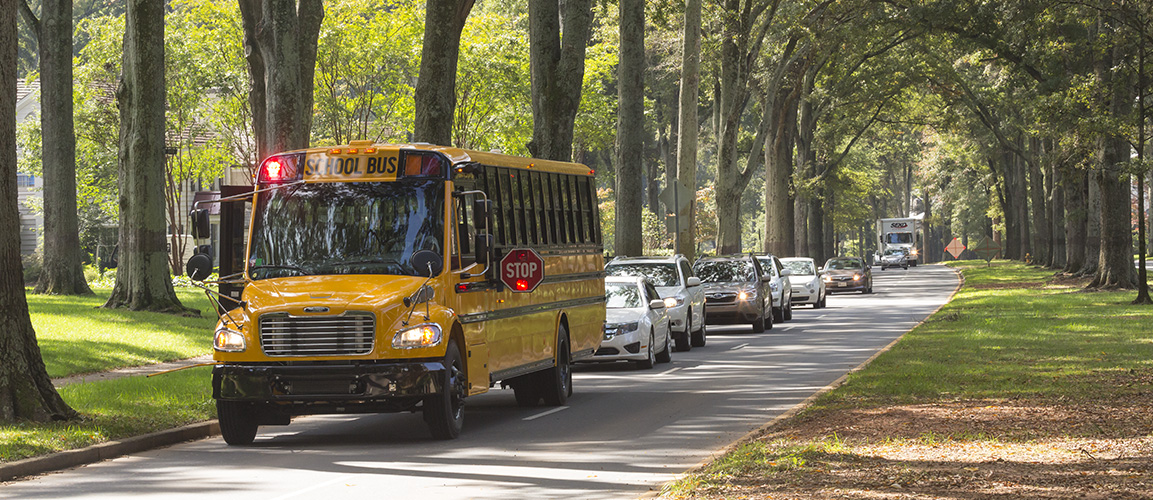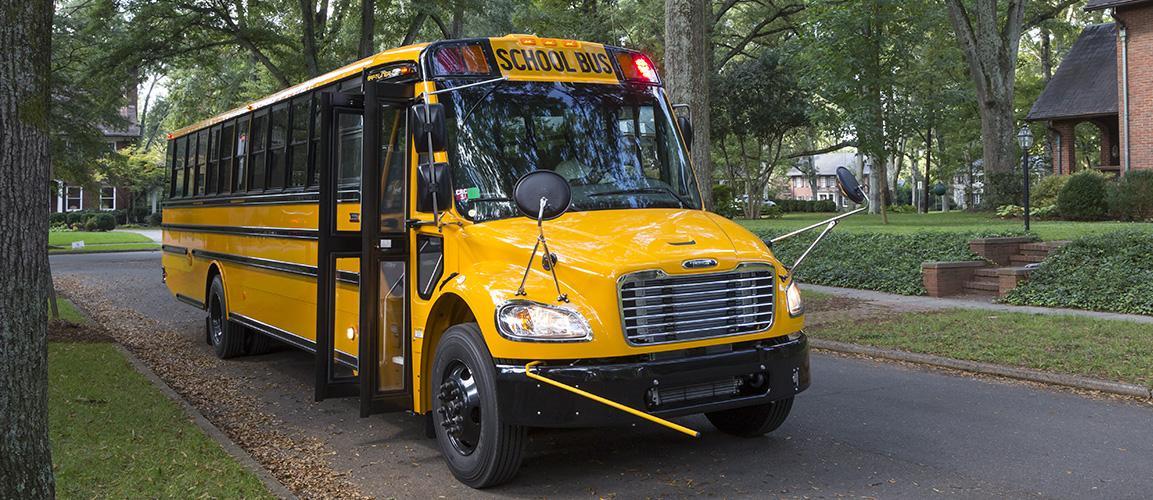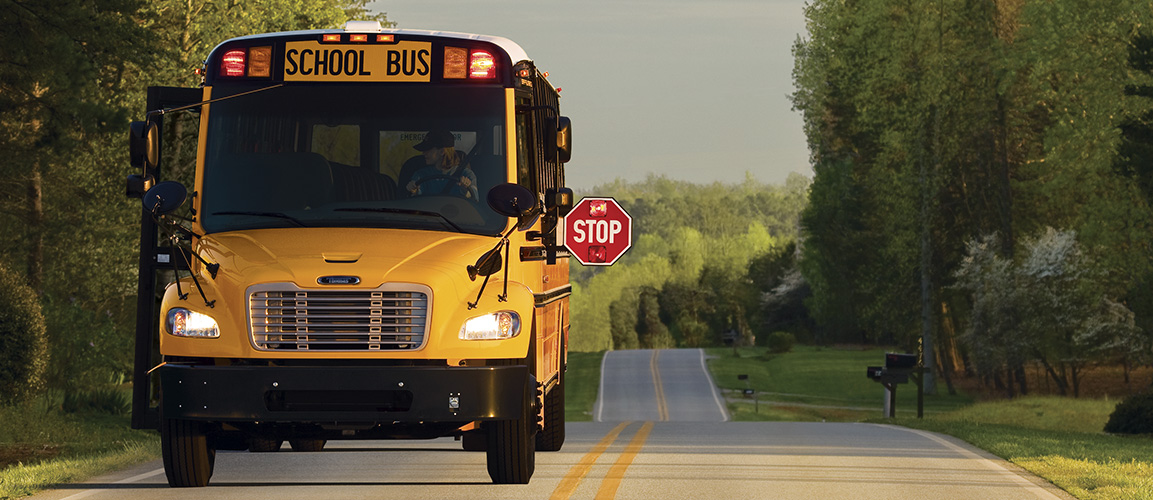 The Saf-T-Liner® C2 was designed from the ground up to deliver superior durability, reliability and safety.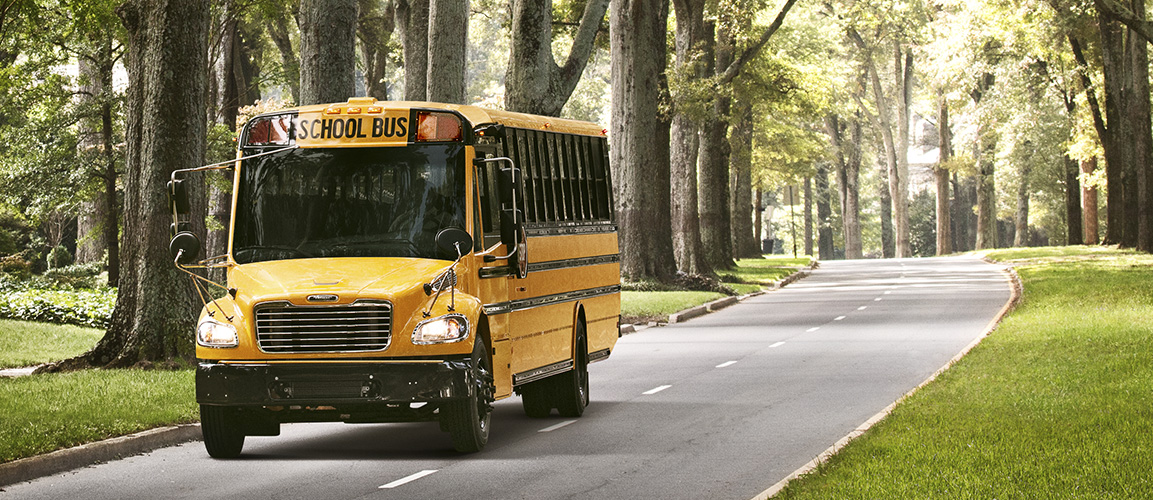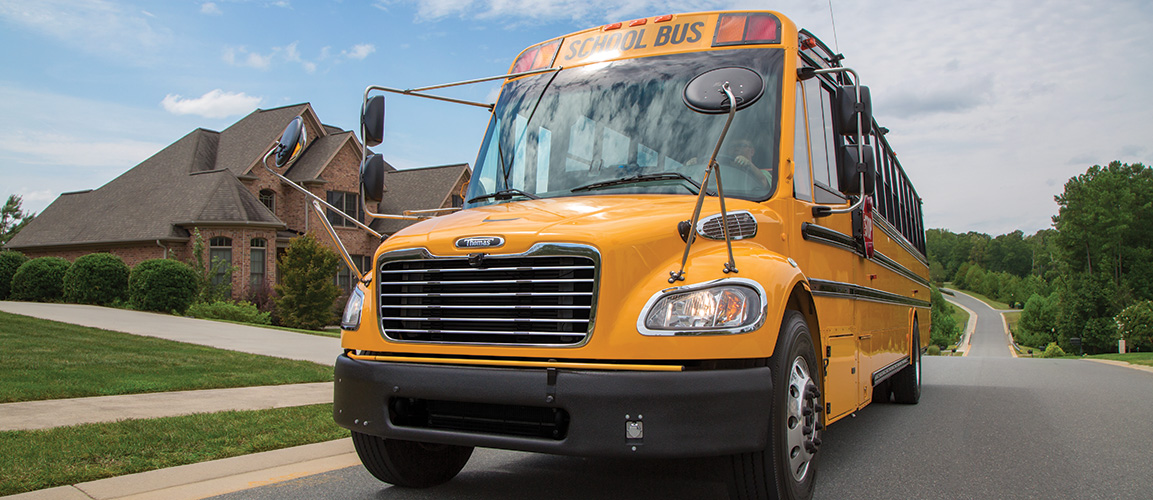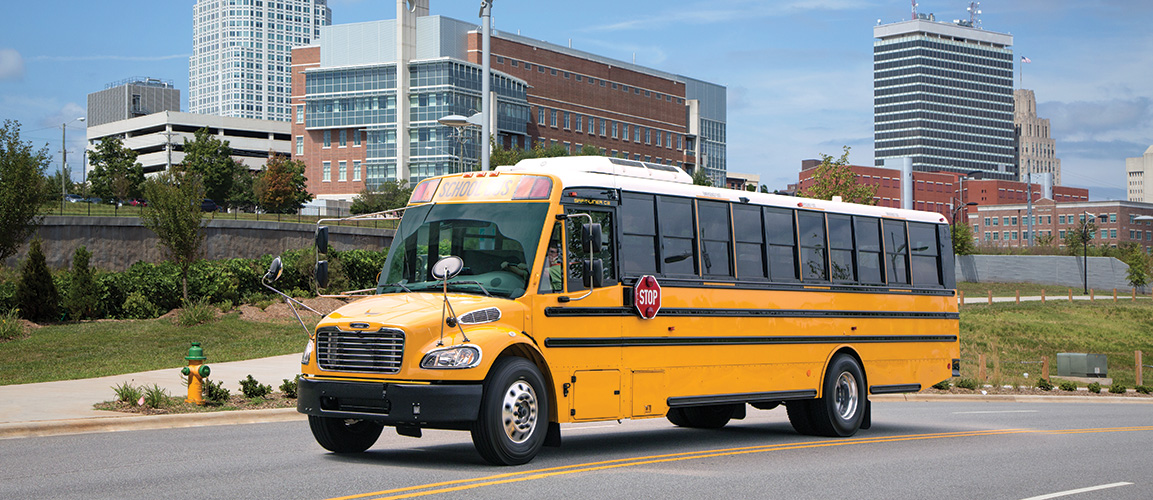 Up to 55-degree wheel cut*
Tapered leaf suspension
Obstruction-free open driver's area
Large overhead driver storage compartments
Side storage for clipboards and personal objects
Customizable driver smart switch placement
Non-reflective instrument panel
Automotive-style heating and ventilation controls
78″ full-height headroom
Saf-T-Vue passenger loading window
Low profile aerodynamic hood
Instrument panel visibility through steering wheel
*depending on vehicle specifications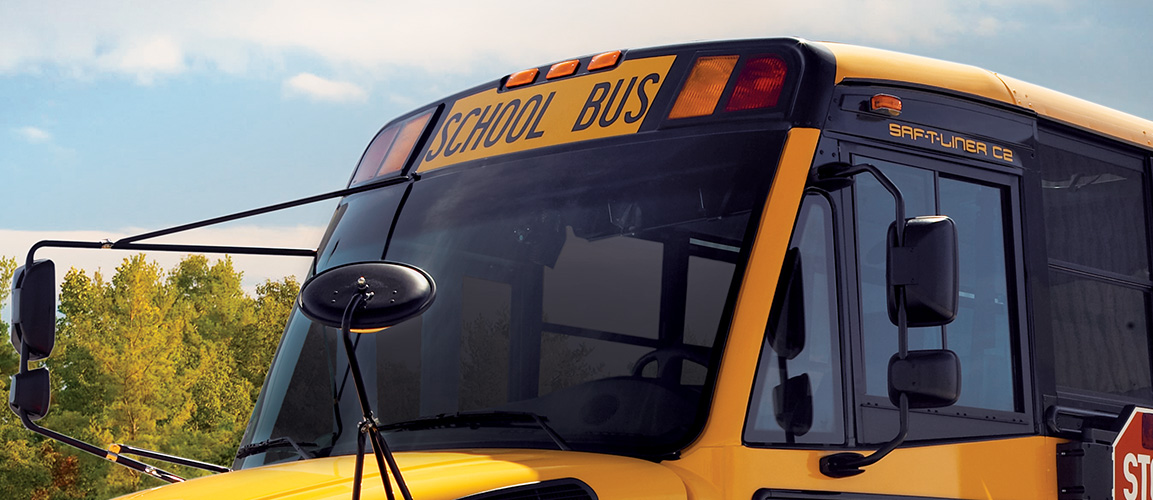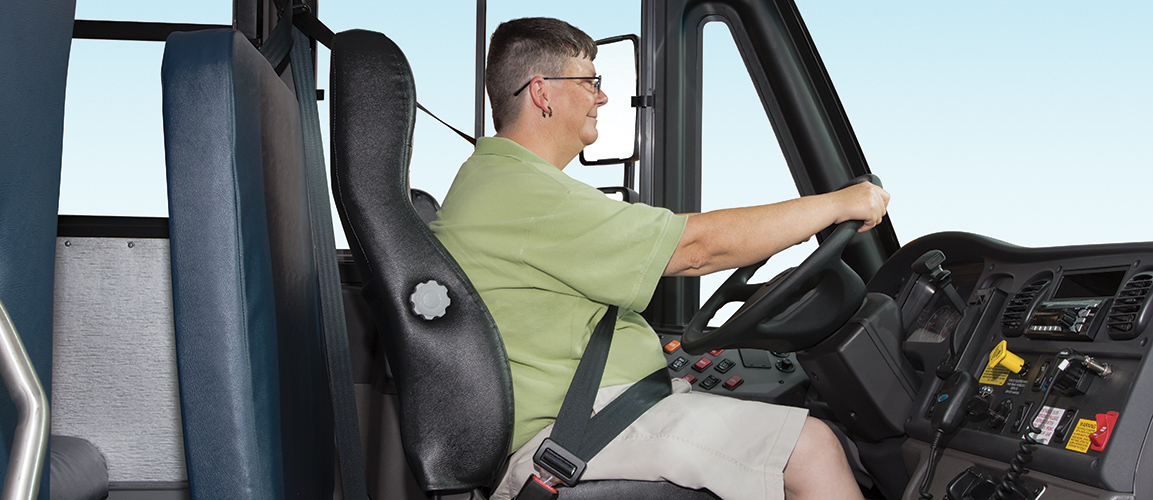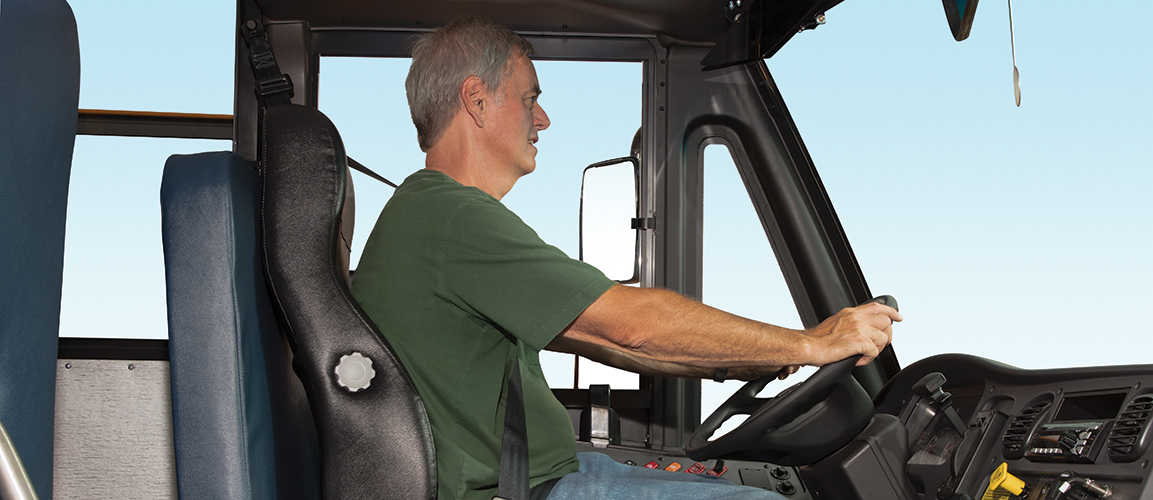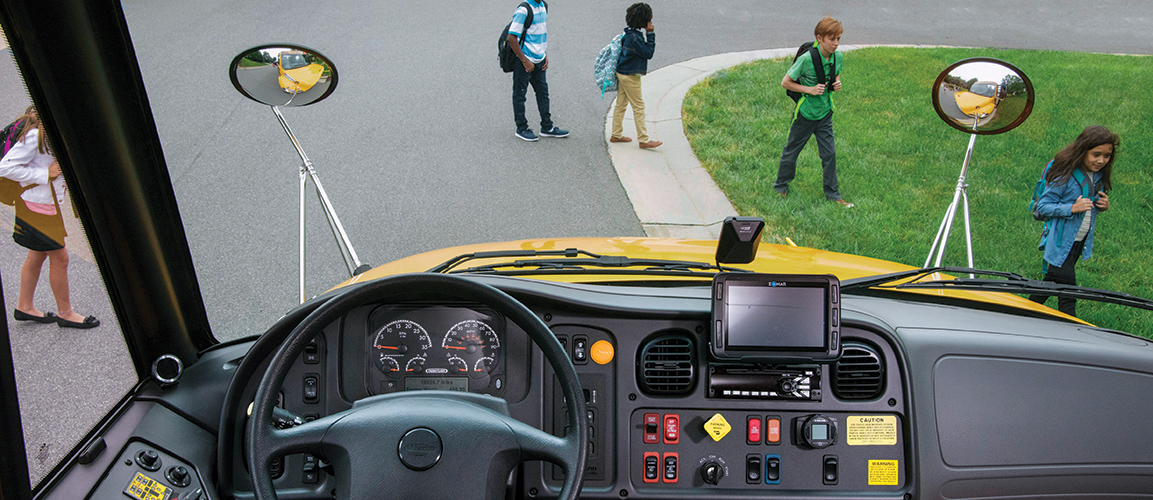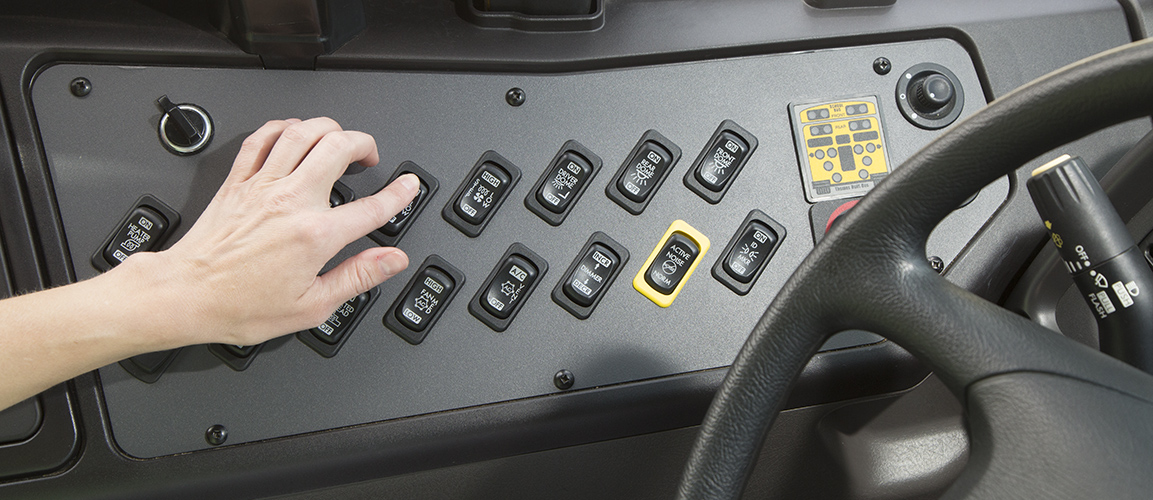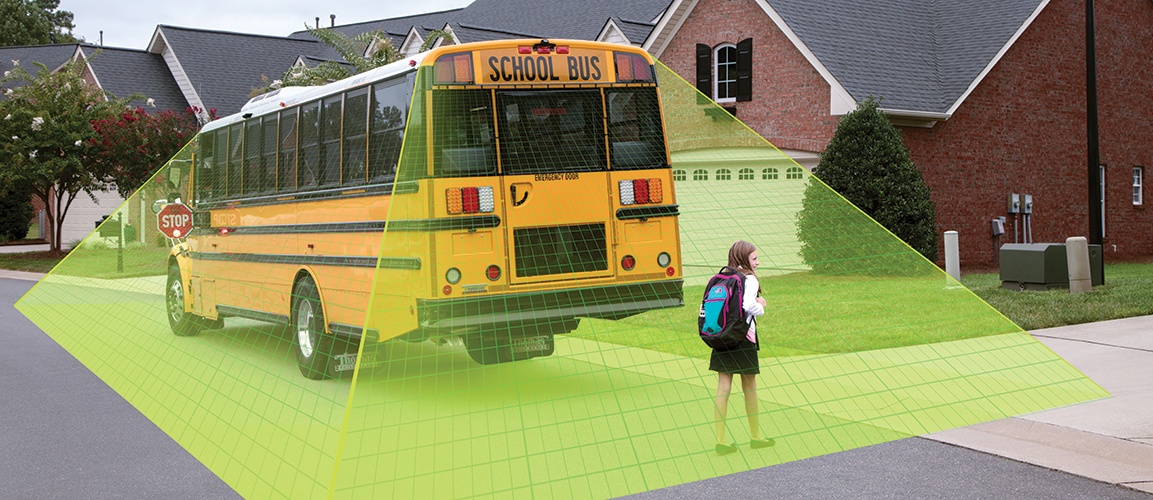 The PV360® multi-camera provides a 360-degree view of virtually everything surrounding the C2.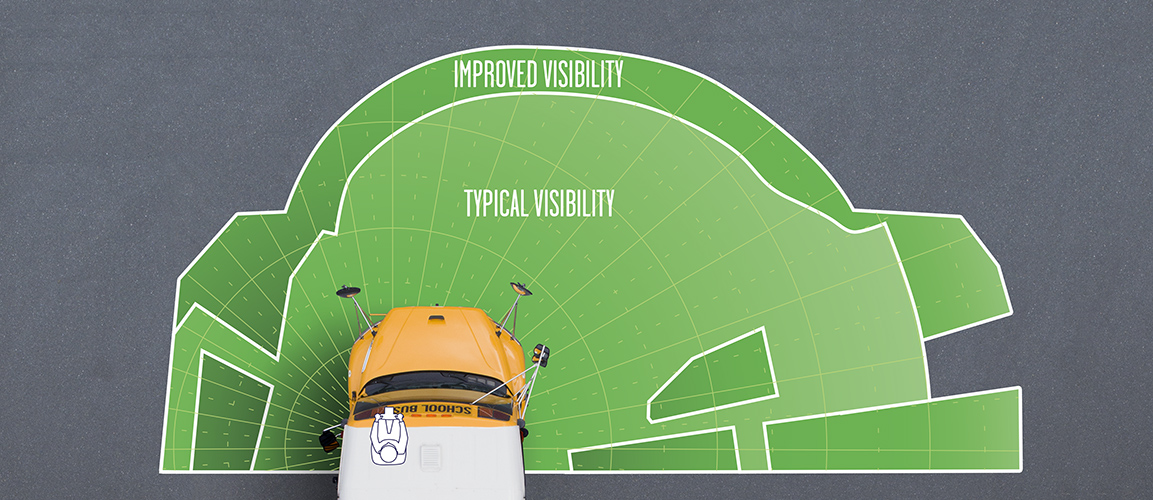 25% improved visibility versus the typical Type C bus.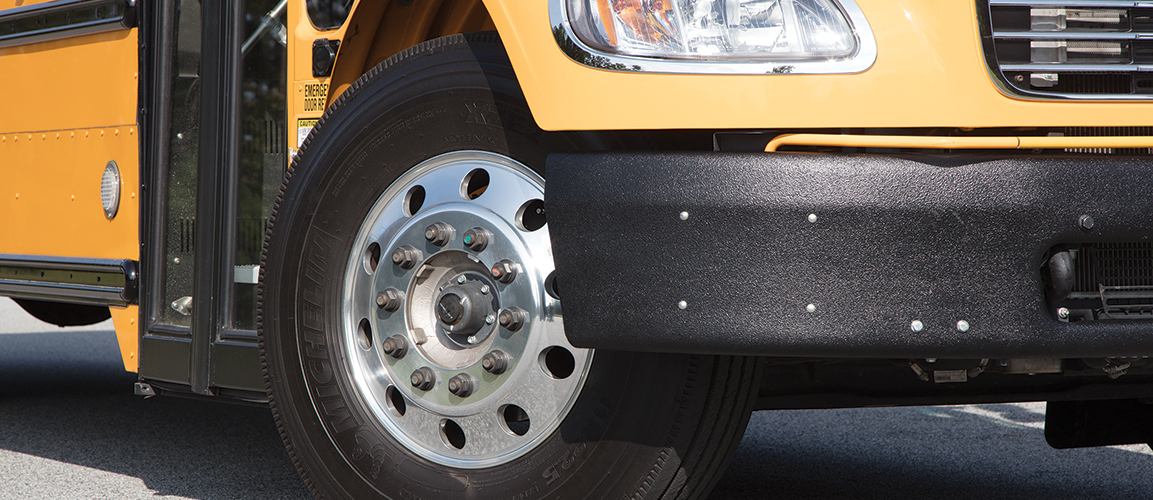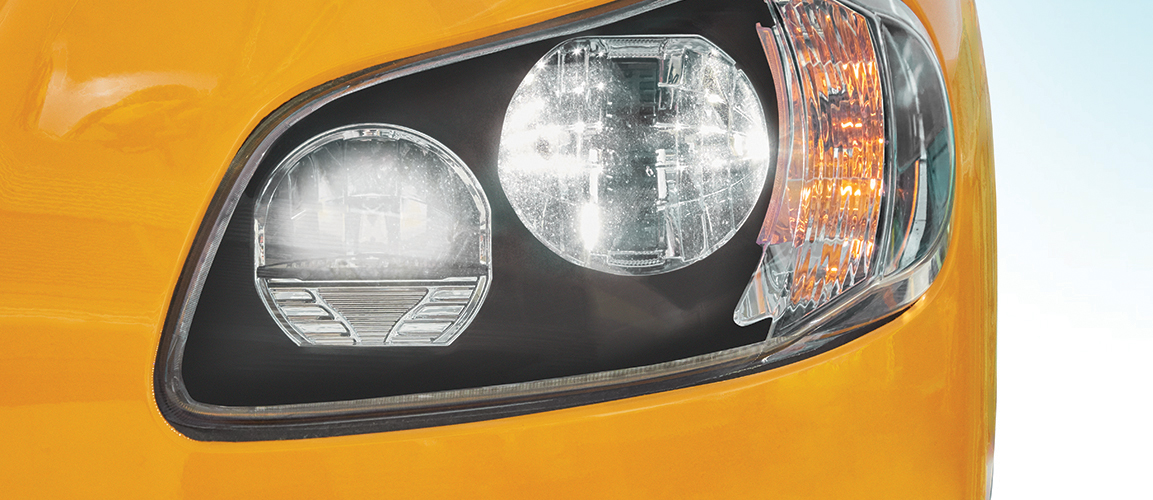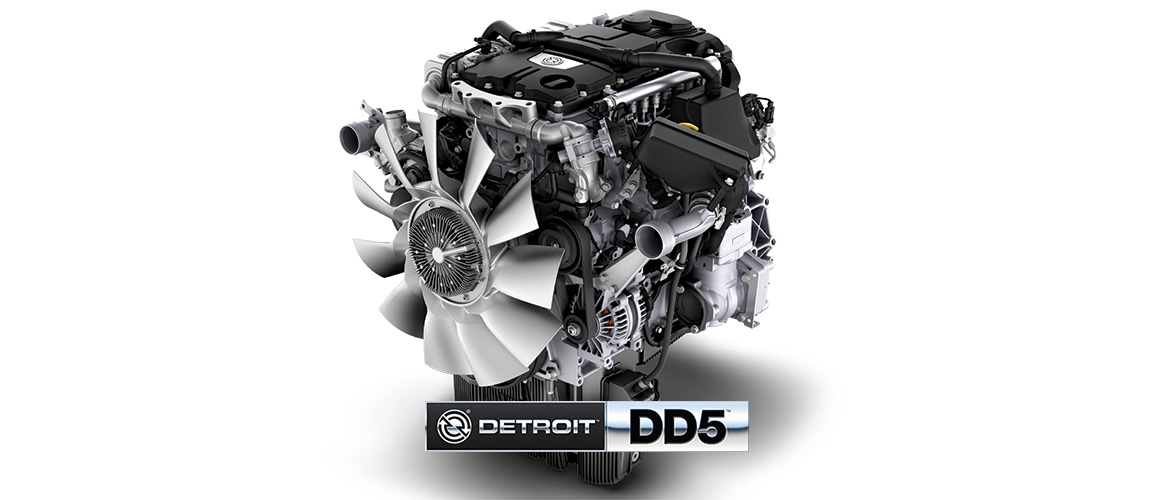 You may have noticed that the C2 school bus looks different than other Type C buses. We chose this design, quite simply, because of the outstanding visibility and safety. The windshield provides a panoramic view and, when combined with the low sloping hood, low instrument panel and A-pillar windows, the C2's visibility footprint is the largest in the type C category. Plus, it offers a number of other features that enhance safety, including:
Saf-T-Net construction

Side skirt reinforcement
Extended roof bows
Rafter system

Double-bolted body mounting clips
Fuel tank mounted between frame rails
One-piece bonded windshield
Saf-T-Bond adhesive joints
33.3″ high windows
Meets or exceeds FMVSS/CMVSS
BusWise® Technologies platform

Zonar telematics system
PV360 camera
Collision avoidance systems
WiFi
Tire pressure monitoring system
Electronic Stability Control (ESC)

Detroit™ Connect Virtual Technician remote diagnostics service (available
with DD5 engine only)
Wheelchair lift
Tilt and telescoping steering wheel
Adjustable pedals
Air suspension driver's seat with available heating
Air ride suspension
Air disc brakes
Variety of AM/FM radio options with PA, Bluetooth, Weatherband and speed-sensing volume controls
Remote control/heated mirrors
In dash HVAC
Variety of seating options

Bench seat without belts, with lap belts or with three-point belts
Latch seat
Integrated child seat
Coach-style seat

LED light packages
Engine exhaust brake
Acoustical ceiling
Luggage compartments
Overhead book racks
Reading lights
Tinted windows
Heated driver's seat
Severe duty wiring harness
Soft open/close hood
Automatic headlights
Trash can
Cup holders
FleetShield™ corrosion protection
Numbered fault code system for diagnostics
Automated light checking system
Mechanically fastened warning lights
Easy "walk-in access" to engine compartment
Passenger windows can be removed with just four screws
Comprehensive DiagnosticLink® software
Cummins® Stay Warm Feature to reduce DPF maintenance issues
At Thomas Built Buses, we know that school systems want to get the most out of their transportation budgets. That's why we build our buses to a higher standard of durability. Thomas Built is pleased to offer a base warranty of three years or 50,000 miles on the Saf-T-Liner C2. This warranty covers the chassis, electrical and manual controls, safety equipment, assemblies and more. Normal wear items are excluded.